NGRA-ARS Sensor Technology Workshop
Wednesday, November 13, 2019  |  Embassy Suites, Sacramento, CA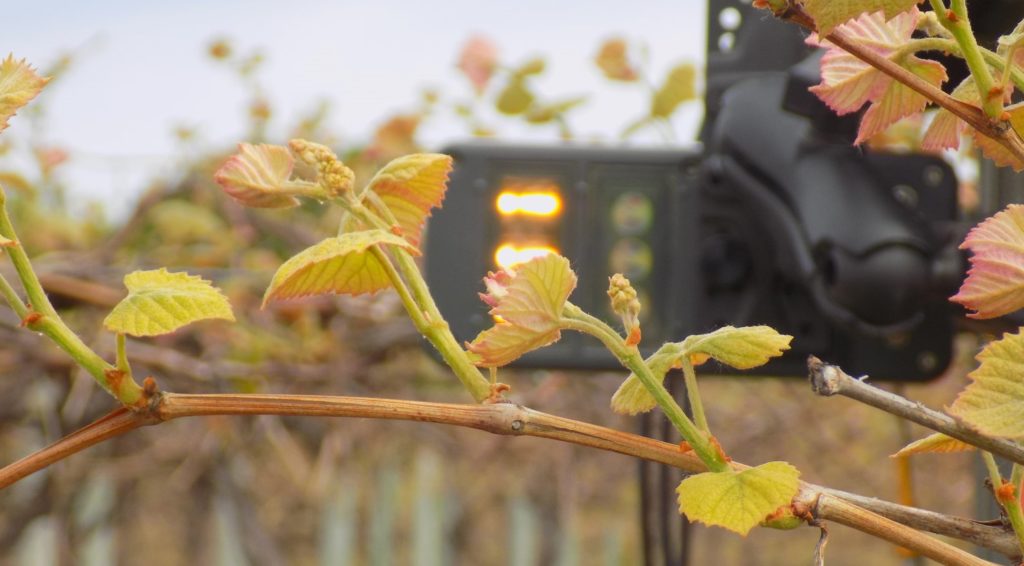 The USDA's Agricultural Research Service (ARS) and the National Grape Research Alliance (NGRA) are
partnering to produce the NGRA-ARS Sensor Technology Workshop to be held this fall in Sacramento, CA.
Join wine and grape industry principals to hear from scientists about the sensors
that support  grape-growing today (including the strengths and shortcomings of these offerings),
what's in the research pipeline and what advances are on the horizon.
In this dynamic event, the scientists will gain valuable insight about sensor technologies, too,
from a panel of early-adopters, from industry attendees and from fellow researchers, as well.
Be a part of the exploration!
Wednesday, November 13, 2019
Embassy Suites, 100 Capitol Mall, Sacramento, CA 95814
7:30 a.m. – Registration open, coffee service available
8 a.m. – 5:30 p.m. – Speaker program
5:30 p.m. – 7 p.m. – Reception
TICKETS
$150 – NGRA Board members
$250 – Industry and academic guests
Ticketing fees apply
All tickets include lunch and reception.
Ticket sales end 24 hours in advance; no tickets will be sold onsite.
Tickets will be non-refundable after Monday, November 4. All tickets are fully transferable with prior notice.
*NEW* CONTINUING EDUCATION UNITS AVAILABLE
PCAs: 2 hours CEU credit (in "other" category) offered via the California Dept. of Pesticide Regulation

CCAs: 7.5 CEU credits offered in
precision ag (3), soil & water management (2), crop management (1.5) and integrated pest management (1)
via Certified Crop Adviser

AGENDA
7:30 a.m.
Coffee service available
8 a.m.
Welcome
Donnell Brown, NGRA President
8:05 a.m.
ARS and the grape industry: Partnering to drive innovation
Chavonda Jacobs-Young, USDA-ARS Administrator and Acting Chief Scientist

SESSION 1 – Introduction to Sensor Technologies

8:15 a.m.
Session introduction
Donnell Brown, NGRA
8:20 a.m.
Proximal and in situ sensors in vineyards
Andrew McElrone, USDA-ARS, Davis
8:40 a.m.
Sensor technology and precision vineyard management
Terry Bates, Cornell University
9 a.m.
UAV sensor applications in vineyards
Alfonso Torres-Rua, Utah State
9:20 a.m.
UAVs: Opportunities and challenges
Mac McKee, Utah State, Utah Water Research Laboratory (retired)
9:40 a.m.
Use of satellites in agriculture management
Forrest Melton, Cal State Monterey Bay, NASA
10 a.m.
Break

SESSION 2 – Remote Sensing and Irrigation Management

10:10 a.m.
Session introduction
Tony Stephen, NGRA Board Chair (American Vineyard Foundation)
10:20 a.m.
GRAPEX: An interdisciplinary project for developing irrigation scheduling tools
Bill Kustas, USDA-ARS, Hydrology & Remote Sensing Lab (HRSL)
10:40 a.m.
Monitoring canopy size and development
Feng Gao, USDA-ARS, HRSL
11 a.m.
Mapping daily vineyard evapotranspiration (ET)
Martha Anderson, USDA-ARS, HRSL
11:20 a.m.
Water balance modeling for estimating plant available water
Wade Crow, USDA-ARS, HRSL
11:40 a.m.
Development of an operational dashboard for irrigation scheduling
Kyle Knipper, USDA-ARS, HRSL
12 p.m.
Remote sensing tools for irrigation management at scale
Forrest Melton, Cal State Monterey Bay, NASA
12:20 p.m.
Lunch
12:50 p.m.
Afternoon welcome
Tim Rinehart, USDA-ARS National Program Leader-Specialty Crops
SESSION 3 – Pests and Diseases
12:55 p.m.
Session introduction
Julie Tarara, Ste. Michelle Wine Estates
1:05 p.m.
Current and future directions in insect monitoring
Jana Lee, USDA-ARS
1:25 p.m.
Direct detection of disease with dogs
Tim Gottwald, USDA-ARS
1:45 p.m.
Plume modeling and estimation: Potential applications for pest and disease
Kam Leang, University of Utah
2:05 p.m.
Hyperspectral sensors for disease management
Kaitlin Gold, Cornell University and NASA
2:25 p.m.
Postharvest sensing and instrumentation
Moon S. Kim, USDA-ARS, Environmental Microbial & Food Safety Laboratory
2:45 p.m.
Trapping and mapping disease resistance
Walt Mahaffee, USDA-ARS
3:05 p.m.
Break

SESSION 4 – Data Integration and Information Transfer

3:15 p.m.
Panel discussion: Making sense of the sensors

·         Machine learning and AI

·         Big data and imaging

·         Dashboards and apps

·         Forecasts and models

Moderator: Mike Buser, USDA-ARS

·         Ken Sudduth, USDA-ARS

·         Jennifer Carter, USDA-ARS

·         Nicole Kaplan, USDA-ARS

·         Brian Bailey, UC Davis

SESSION 5 – Sensors in the Real World
4 p.m.
Panel discussion: Applying the tech – An industry perspective

·         Irrigation

·         Pests and diseases

·         Data integration

Moderator: Tom Smith, NGRA Vice Chair (E. & J. Gallo Winery)

·         Russ Smithyman, Ste. Michelle Wine Estates

·         Chris Storm, Vino Farms

·         Tony Stephen, Scheid Family Wines

4:45 p.m.
Closing remarks and takeaways
Donnell Brown and Tim Rinehart
5 p.m. –
7 p.m.
Reception

HOTEL ACCOMMODATIONS
The NGRA-ARS Sensor Technology Workshop is being held at Embassy Suites Sacramento. To book a room at the host hotel, click to Embassy Suites Sacramento or call (916) 326-5000. (Sorry, our room block is SOLD OUT.)
Fun facts: Embassy Suites offers complimentary breakfast to all guests and shuttle service to Sacramento International Airport.