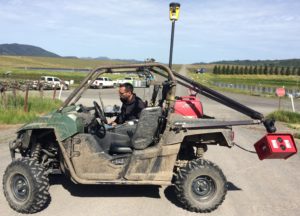 National Grape Research Alliance is an industry-driven non-profit organization designed to align research priorities at the highest level to strengthen the competitiveness of America's grape industry. All segments are represented, collectively driving the future of the industry:
Table grape growers
Raisin grape growers
Juice grape growers
Wineries
Wine grape growers
Processors
NGRA ensures continual dialog between industry and government research agencies, academic institutions, and extension specialists to facilitate targeted research efforts. We focus on:
Developing national-level alliances and unifying research priorities among the research community and industry stakeholders
Working to secure funding and participating in project advisory teams to ensure that much-needed research is actually achieved
Making extension and outreach to industry stakeholders a priority, aiding commercial adoption of new technologies and research outcomes
Helping our industry understand and communicate the value and importance of research to protect and promote research funding, whether from federal or private sources
Curious about how we work, what research we've helped to advance and how we've impacted the industry? Download our overview presentation.