The National Grape Research Alliance is a voluntary membership organization–that means we rely on the participation of industry members to strengthen and mobilize our mission. Traditionally, NGRA members have included:
wine grape growers and wineries
table grape growers
juice grape growers and processors
raisin growers and processors
rootstock growers
Our members represent the entire grape and wine industry, coast to coast, as demonstrated by the structure of our Board of Directors.
In 2020, NGRA will widen participation to service providers to the industry by adding an associate membership category for:
equipment manufacturers
laboratories
vineyard management consultants
chemical providers
nurseries
All memberships are tax-deductible and start at $1,000 per year; benefits begin immediately upon receipt of your contribution, including:
NGRA baseball cap
at least three face-to-face meetings each year in locations around the country
board and committee appointments (as seats are available, for full members)
participation in targeted mission-critical conversations with federal research agencies
discounts on NGRA events like the NGRA-ARS Sensor Technology Workshop in November 2019
opportunities to serve on research projects as collaborators and/or advisory panelists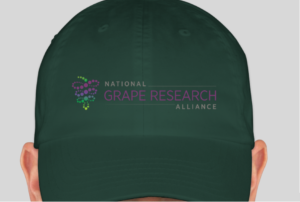 The biggest benefit of all? A seat at the table in national-level discussions about the game-changing research that will improve the quality, sustainability and competitiveness of the American grape and wine industry. For more details about what we do and how we work, see the NGRA overview presentation.
If you are passionate about the power of science to advance our industry and would like to explore the possibility of membership in NGRA, please be in touch!